Newest News:
April. It isn't bringing any showers for Central Arizona but it is bringing both National Poetry Month and Camp NaNo.
First, the poetry. I've been posting on my Facebook page, if you haven't been there, some of the poetry I'm writing daily. Today's poem was a form called the 5 W's. Who, What, Where, When, and Why. Here it is:
The Toad
Eating bugs with a quick flick of his tongue
In my back yard
In the sunny afternoon
To keep nature in balance as he eats his lunch
Probably not Pulitzer Prize winning material but it is fun. You can follow my Facebook page for the daily posting.

That leads us to Camp NaNo. I have made it my mission to finish Mystery at the Reunion. Well, I did. The problem is that it's not a full novel. It comes in as a Novella, not as long as I'd like it to be. My plan is to finish editing it (I do at least 3 run throughs before sending it to my editor) then send it to him. I'm going to ask for a developmental edit, to see if he can think of ways I can add to the story without making it full of exposition and wasted words. I hope so. Otherwise, I'm just going to release it as a novella and call it a day.
Also as part of Camp NaNo, I'm finishing the fifth book in my All About Bob series. Once I get that done and Mystery at the Reunion published, I'll start putting out the All About Bob series. This is a planned, five book series, YA, Contemporary, and novelette/novella length stories. So it's possible I can put out six books this year. About time is all I have to say. Probably you too!
Please be careful out there. Weather can turn nasty, accidents can happen, illness can overtake us. Till we can meet in person, stay at home when you can and wear a mask when you go out.
Giveaways:
The St. Patrick's Day giveaway over. As soon as the administrator pulls the winners, I'll let you know who won.
Our Spring giveaway is now live. It was a struggle as while my website was accessible to readers, the update function on my side was broken. It's taken several chats with GoDaddy techs but it seems to be fixed for now. New with this giveaway is a video graphic to show the books and prizes. How cool is this! Big thanks to Lynn Lamb, one of our administrators, for this lovely graphic. Check out the link at https://conniesrandomthoughts.com/giveaways-and-prizes/ to enter.
Where will I Be?

On May 13th at 2pm Arizona time, I'll be on the podcast with Laurie Fagan on her show, AZ Creates. It's a lovely podcast and as soon as I have the link for my interview, I'll put it up. In the meantime, enjoy her show at https://www.youtube.com/watch?v=teajmtQ4-90&feature=youtu.be. Note, Karen Landau is a mystery author right here in my town! How great is that!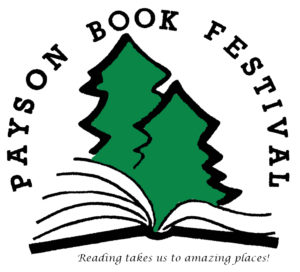 On July 17th, I'll be at the Payson Book Festival! Yes!! That's correct! The Payson Book Festival is now a GO! Details are being resolved, but you'll be able to visit us, in person, meet authors, and have some fun picking out your next books to read. See more at http://www.PaysonBookFestival.org.
Newsletter Sign Up:
Click here to sign up for my newsletter. I've put sign-up gifts on the regular and the SciFi/Fantasy and the Cozy Mystery newsletter sign-ups. That's right. If you sign up for my newsletter you get a free story from me. Be prepared for fun and contests! Click on the video link for a short video from me. Hear what I'm working on. Join my "A" Team to be the first to read my books and hear what new books are coming. Don't forget to follow my blog, too. Different material goes in the blog as in the newsletter. You can share both, so spread the word!
Newest Releases: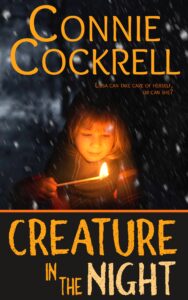 Creature in the Night, a short Halloween, Winter Solstice, Christmas, Fantasy story has been published. It is up on Amazon, in Kindle Unlimited or for purchase at $.99. You can also see all my books on https://conniesrandomthoughts.com/my-books-and-other-published-work/. If you've read any of my books, please drop a short, honest, review on the site where you bought it or on Goodreads or BookBub. Your review is critical to help me promote the books to other readers. Thanks in advance.
Thank you for reading my blog. Like all of the other work I do as an author, it takes time and money. If you enjoy this Monday blog and the Friday free story and the recipe, I put up on the 25th of every month, consider donating to https://www.paypal.me/ConniesRandomThought. I appreciate any donation to help support this blog.