I started writing in 2011. I developed this web site in 2012. Now, here I am, at the point where I make appearances and book signings. I'm very excited. If you'd like me to appear at your event, see the Media/Available for Speaking tab. Use the contact form there.
Here's where I'll be:
Phoenix Fan Fusion! (Formerly Phoenix Comicon) Oh My Gosh! I'm going back for a third year. It's May 23 – 26, 2019. I'll be in the Exhibitor Hall in Author's Row in an end table, numbers AA928 and AA930, same place as last year. You can buy tickets and  find more details at Phoenix Fan Fusion. I hope you can stop by the booth and say hello.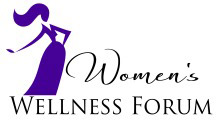 Payson's Women's Wellness Forum! This annual event examines all aspects of women's wellness, including reading! So I'll be there all day in April, date still to be determined, from 9am until it closes at 2pm. It's being held in the Mazatzal Hotel and Casino ballroom. You can get tickets at https://www.mhafoundation.com/upcoming-events.html.
July 20th 2019 Payson Book Festival https://conniesrandomthoughts.com/
A wealth of authors, presentations and story times for children. Authors from all over Arizona will be at the Mazatzal Hotel and Casino Ballroom for a full day of book signings. This is a free event, free parking and lots of fun. It starts at 9am and ends at 3:30pm. Come to the cool pines of Payson, Arizona and have some fun. There's Adventure Where We Live! http://www.paysonrimcountry.com/

On December 14th I'll be at the Mesa Book Festival. Get full details at https://mesabookfestival.com/. I'll be in a booth with my author friend Marsha Ward. www.MarshaWard.com. Between the two of us, we have a large number of genre's covered. Come get your Christmas presents and stocking stuffers. The festival runs from 2pm – 8pm.