Newest News: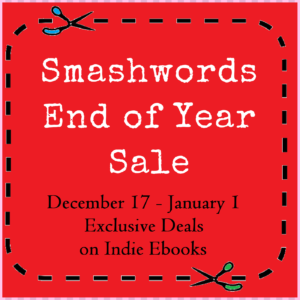 The fifth annual Smashwords End of Year Sale starts this Friday, December 17, and runs through January 1. For these last two weeks of the year, tens of thousands of indie ebooks will be priced at exclusive discounts of 25%, 50%, 75%, and even free.
Starting December 17, you will find the sale prominently promoted at the top of the Smashwords home page, from which you can enter an entire section of our store dedicated to participating titles.
These sales are always a lot of fun. It's the time of year we see virtual shopping carts filled to the brim with dozens, sometimes even hundreds of new books as you try new authors and stock up on favorites.
Thank you Smashwords customers for supporting the hard work of Smashwords authors and publishers.
You can find my sales at https://www.smashwords.com/profile/view/conniecockrell. Just scroll down and select the book or books you're interested in. Happy holidays everyone.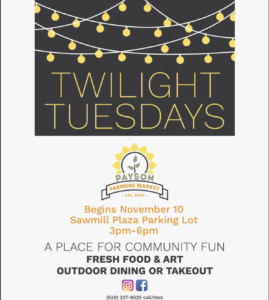 I'll be at the Twilight Tuesday Christmas Market on the 14th. They're open 3pm until 6pm. Dress warm, folks. See full details below.
Mailed my daughter's gifts and a box to my youngest brother today. Tree is up and hopefully some decorations are on it. I've been receiving Christmas cards though I don't have mine out yet. The days are frosty in the morning but on Sunday, the local temperature was 52 degrees and sunny. A perfect Arizona winter day.
Stay tuned!
Giveaways:
The Pumpkin Posse Authors Halloween Giveaway is now closed! As soon as the winner names are drawn, I'll let you know.
In the meantime, hop on over to the page with the following link and get in on the new giveaway, Oh What Fun It Is To Read prizes. https://conniesrandomthoughts.com/giveaways-and-prizes/ to enter.
Where will I Be?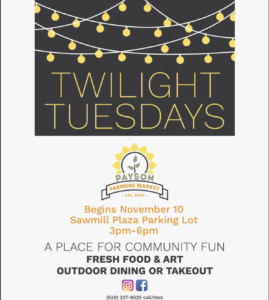 The Twilight Tuesday Christmas Market this year will run from November 9th, 3 – 6pm to December 21st. I have obtained two appearance dates, when I only expected one so I'm pretty happy about that. I had a booth date of November 23rd, and one for December 14th. Come on by, check out our version of a European Style Christmas market and enjoy.
Newsletter Sign Up:
Click here to sign up for my newsletter. I've put sign-up gifts on the regular and the SciFi/Fantasy and the Cozy Mystery newsletter sign-ups. That's right. If you sign up for my newsletter you get a free story from me. Be prepared for fun and contests! Click on the video link for a short video from me. Hear what I'm working on. Join my "A" Team to be the first to read my books and hear what new books are coming. Don't forget to follow my blog, too. Different material goes in the blog as in the newsletter. You can share both, so spread the word!
Newest Releases: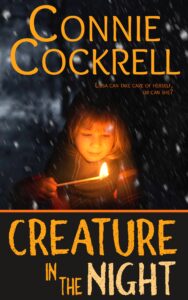 Creature in the Night, a short Halloween, Winter Solstice, Christmas, Fantasy story has been published. It is up on Amazon, in Kindle Unlimited or for purchase at $.99. You can also see all my books on http://conniesrandomthoughts.com/my-books-and-other-published-work/. If you've read any of my books, please drop a short, honest, review on the site where you bought it or on Goodreads or BookBub. Your review is critical to help me promote my books to other readers. Thanks in advance.
Thank you for reading my blog. Like all of the other work I do as an author, it takes time and money. If you enjoy this Monday blog and the Friday free story and the recipe, I put up on the 25th of every month, consider donating to https://www.paypal.me/ConniesRandomThought. I appreciate any donation to help support this blog.