Newest News:
Saturday was a busy day for me. From 9am till 2pm, I was at the Common Grounds Christmas Market. I shared a booth with an Arizona Professional Writers author friend Chrisann Dawson. We talked to a LOT of people and sold some books. The weather was fantastic. If you were able to come by, thank you. If you missed it, I'll be at the Twilight Tuesday market on Dec 14th. See all the details below.
At 5pm on Saturday, we met up with some friends of ours and their family for our town's Christmas parade. It was fun going with 3 young, rambunctious boys. They loved everything! The picture above is of our town's walking pine trees. The group participates in several events each year promoting our area's tourism. They've been in quite a few electric light parades in the state and appeared in parades for many football games.
Now, like many of you, I need to finish decorating inside my home. The outside is now done. There is baking to do, candy to make and I need to get the presents for my daughter in the mail soon. I don't have my Christmas cards done yet either. No matter, what ever gets done will be fine and whatever doesn't get done can be done next year.
Stay tuned!
Giveaways:
The Pumpkin Posse Authors Halloween Giveaway is now closed! As soon as the winner names are drawn, I'll let you know.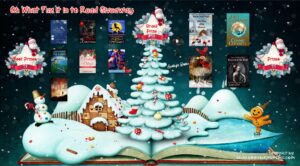 In the meantime, hop on over to the page with the following link and get in on the new giveaway, Oh What Fun It Is To Read prizes. https://conniesrandomthoughts.com/giveaways-and-prizes/ to enter.
Where will I Be?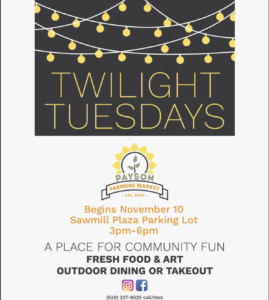 The Twilight Tuesday Christmas Market this year will run from November 9th, 3 – 6pm to December 21st. I have obtained two appearance dates, when I only expected one so I'm pretty happy about that. I had a booth date of November 23rd, and one for December 14th. Come on by, check out our version of a European Style Christmas market and enjoy.
Newsletter Sign Up:
Click here to sign up for my newsletter. I've put sign-up gifts on the regular and the SciFi/Fantasy and the Cozy Mystery newsletter sign-ups. That's right. If you sign up for my newsletter you get a free story from me. Be prepared for fun and contests! Click on the video link for a short video from me. Hear what I'm working on. Join my "A" Team to be the first to read my books and hear what new books are coming. Don't forget to follow my blog, too. Different material goes in the blog as in the newsletter. You can share both, so spread the word!
Newest Releases: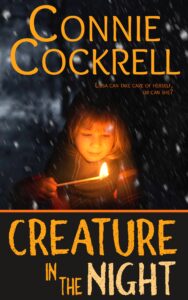 Creature in the Night, a short Halloween, Winter Solstice, Christmas, Fantasy story has been published. It is up on Amazon, in Kindle Unlimited or for purchase at $.99. You can also see all my books on http://conniesrandomthoughts.com/my-books-and-other-published-work/. If you've read any of my books, please drop a short, honest, review on the site where you bought it or on Goodreads or BookBub. Your review is critical to help me promote my books to other readers. Thanks in advance.
Thank you for reading my blog. Like all of the other work I do as an author, it takes time and money. If you enjoy this Monday blog and the Friday free story and the recipe, I put up on the 25th of every month, consider donating to https://www.paypal.me/ConniesRandomThought. I appreciate any donation to help support this blog.