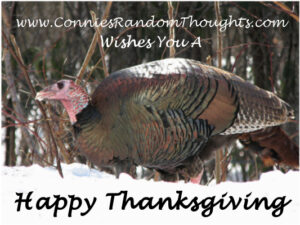 Newest News:
Poor Zeke! I made a whole chapter full of trouble for Zeke. With Mary's help, he succeeded, and they gained traveling money. Hmm. What to do next?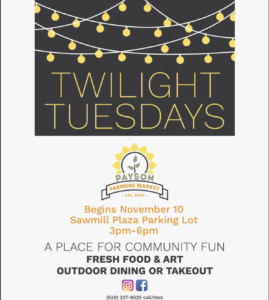 I'm at tomorrow's Twilight Tuesday Christmas Market. The Incidental Blue Grass band will be playing, a local restaurant will be doing street tacos and I'll be set up to sell books and give autographs. See you then.
We're coming into the holiday season. Thursday is Thanksgiving and I'm thankful that my husband and I have stayed well all this year. We're having the holiday dinner by ourselves, but I plan a feast anyway. I'm going out on a limb and making Pumpkin Cheesecake for dessert. What special dish are you making this year? Happy Thanksgiving to you and your family.
Stay tuned!
Giveaways: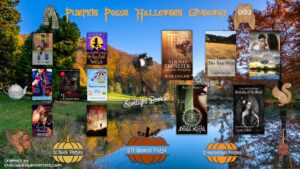 Closing very soon, the Pumpkin Posse Authors Halloween Giveaway is live! There are twelve authors, 24 prizes and $71 as the Grand Prize in Paypal dollars. Hop on over to the page with the following link and get in on the prizes. https://conniesrandomthoughts.com/giveaways-and-prizes/ to enter.
Where will I Be?
The Twilight Tuesday Christmas Market this year will run from November 9th, 3 – 6pm to December 21st. I have obtained two appearance dates, when I only expected one so I'm pretty happy about that. I have a booth date of November 23rd, and one of December 14th. Come on by, check out our version of a European Style Christmas market and enjoy.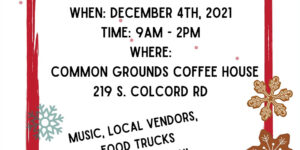 In between my two Twilight Tuesday Christmas Market events, I've just signed up for an outdoor market event at our local coffee shop, Common Grounds. That date is December 4th and runs 9am – 2pm. Common Grounds is in Payson at the corner of Colcord and Wade Lane. More details when they release a flyer.
Newsletter Sign Up:
Click here to sign up for my newsletter. I've put sign-up gifts on the regular and the SciFi/Fantasy and the Cozy Mystery newsletter sign-ups. That's right. If you sign up for my newsletter you get a free story from me. Be prepared for fun and contests! Click on the video link for a short video from me. Hear what I'm working on. Join my "A" Team to be the first to read my books and hear what new books are coming. Don't forget to follow my blog, too. Different material goes in the blog as in the newsletter. You can share both, so spread the word!
Newest Releases: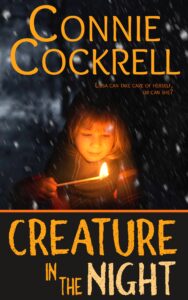 Creature in the Night, a short Halloween, Winter Solstice, Christmas, Fantasy story has been published. It is up on Amazon, in Kindle Unlimited or for purchase at $.99. You can also see all my books on http://conniesrandomthoughts.com/my-books-and-other-published-work/. If you've read any of my books, please drop a short, honest, review on the site where you bought it or on Goodreads or BookBub. Your review is critical to help me promote my books to other readers. Thanks in advance.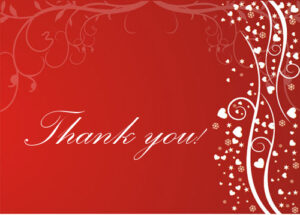 Thank you for reading my blog. Like all of the other work I do as an author, it takes time and money. If you enjoy this Monday blog and the Friday free story and the recipe, I put up on the 25th of every month, consider donating to https://www.paypal.me/ConniesRandomThought. I appreciate any donation to help support this blog.