I started writing in 2011. I developed this web site in 2012. Now, here I am, at the point where I make appearances and book signings. I'm very excited. If you'd like me to appear at your event, see the Media/Available for Speaking tab. Use the contact form there.
Here's where I'll be:
On March 9th, at 10:00am, I'll be on KPJM-FM with host Pam Newman to talk about my newest book, Mystery in the Woods and the Payson Book Festival. You can listen live at http://www.kpjm-fm.com/listen-live/.
I'm participating in the on-line Brains to Books Cyber Convention April 7th, 8th, and 9th. This is a great way to get to know a whole new galaxy of authors in not just SciFi, but Horror, Mystery and Thrillers, Memoirs, Romance and more. And you don't even have to change out of your sweats! Stay tuned for more info on the events coming up, some that I will be a member of. Reserve the dates and save this link: http://b2bcycon.com/
Phoenix ComiCon! Oh My Gosh! I've wanted to go to this event for decades. It's May 25 – 28, 2017. I'll be in the Exhibitor Hall in a booth, number still to be determined but Four Carat Press! You can find more details at www.PhoenixComiCon.com. I hope you can stop by our booth and say hello.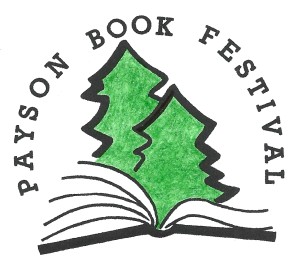 July 22nd, 2017 Payson Book Festival http://www.paysonbookfestival.org/
A wealth of authors, presentations and story times for children. Authors from all over Arizona will be at the Mazatzal Hotel and Casino Ballroom for a full day of book signings. This is a free event, free parking and lots of fun. It starts at 9am and ends at 3:30pm. Come to the cool pines of Payson, Arizona and have some fun. There's Adventure Where We Live! http://www.paysonrimcountry.com/