Fall Festival, National Novel Writing Month: Monday Blog Post
Newest News:
As promised, I was at the Pine/Strawberry Fall Festival all weekend. There were fewer vendors than normal, and fewer visitors. I expect that's a result of people still being careful of the pandemic. However, those people who did come out seemed more than prepared to buy stuff. All of the vendors I talked to said they were doing very well. People wanted to spend their money. I did the best I've ever done at a book selling. Anywhere. Ever. So a good weekend for me. Check out my next event (an outdoor one), below.

When not talking to visitors to the Fall Festival, I was thinking about what to write for National Novel Writing Month. NaNo is now three weeks away and I'm still coming up empty. I don't have a well enough thought-out plan for book 5 of the Brown Rain series. I have no idea about a 5th book for my Jean Hays cozy mysteries. I have a dreadful draft of the 2nd Zoe Ohale. I have a bit of an idea for a 2nd book following up Slave Elf. And a bit of an idea for a 2nd book following up Gold Dreams. So, YA Post-Apocalyptic, Cozy, SciFi, Fantasy, or Western. As for something completely new, um, no. This despite my idea folder being full of possibilities. No matter what I choose, some research needs to be done. What do I mean by that? Well, let's take Gold Dreams.
If I choose that one, I'll have to figure out how Zeke and Mary get from Central Arizona to Northern California, the Sutter's Mills area or San Francisco area I think. Easiest I'm guessing, is to to go by a wagon train down to Yuma and across to Los Angeles then north to San Francisco but I'll have to look at the open routes that were available in the late 1800's after the Civil War. One thing might be to have them travel down to Globe AZ, catch a train to LA, then San Francisco and buy their gear there. See what I mean? There are possibilities, hazards, and risks for each of those decisions.
Stay tuned!
Giveaways: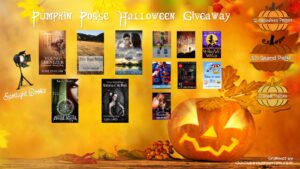 The Summer event, called the Summer Breeze Books Giveaway, is over! As soon as the organizer pulls the winners, I'll let you know. In the meantime, the Pumpkin Posse Authors Halloween Giveaway is live! There are twelve authors, 24 prizes and $71 as the Grand Prize in Paypal dollars. Hop on over to the page with the following link and get in on the prizes. https://conniesrandomthoughts.com/giveaways-and-prizes/ to enter.
Where will I Be?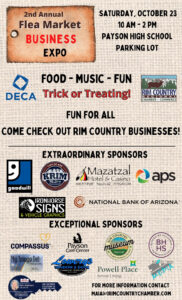 I'll be at the Payson Chamber of Commerce Business Expo on October 23rd. This is a one-day flea market type of event being held in the Payson High School parking lot starting at 10am. It lasts until 2pm so stop by early. I'll be in the Arizona Professional Writers stall with 2 or maybe even 3 other authors. This is a great time to get books for your entire Christmas list, but also to check out all of the fantastic businesses here in Payson. I heard there's going to be candy handed out for Halloween as well so bring the little ones.
The Twilight Tuesday Christmas Market this year will run from November 9th, 3 – 6pm to December 21st. I have obtained two appearance dates, when I only expected one so I'm pretty happy about that. I have a booth date of November 23rd, and one of December 14th. Come on by, check out our version of a European Style Christmas market and enjoy.
Newsletter Sign Up:
Click here to sign up for my newsletter. I've put sign-up gifts on the regular and the SciFi/Fantasy and the Cozy Mystery newsletter sign-ups. That's right. If you sign up for my newsletter you get a free story from me. Be prepared for fun and contests! Click on the video link for a short video from me. Hear what I'm working on. Join my "A" Team to be the first to read my books and hear what new books are coming. Don't forget to follow my blog, too. Different material goes in the blog as in the newsletter. You can share both, so spread the word!
Newest Releases: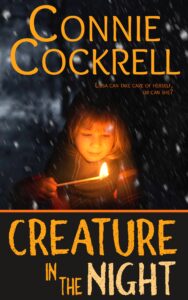 Creature in the Night, a short Halloween, Winter Solstice, Christmas, Fantasy story has been published. It is up on Amazon, in Kindle Unlimited or for purchase at $.99. You can also see all my books on https://conniesrandomthoughts.com/my-books-and-other-published-work/. If you've read any of my books, please drop a short, honest, review on the site where you bought it or on Goodreads or BookBub. Your review is critical to help me promote my books to other readers. Thanks in advance.
Thank you for reading my blog. Like all of the other work I do as an author, it takes time and money. If you enjoy this Monday blog and the Friday free story and the recipe, I put up on the 25th of every month, consider donating to https://www.paypal.me/ConniesRandomThought. I appreciate any donation to help support this blog.