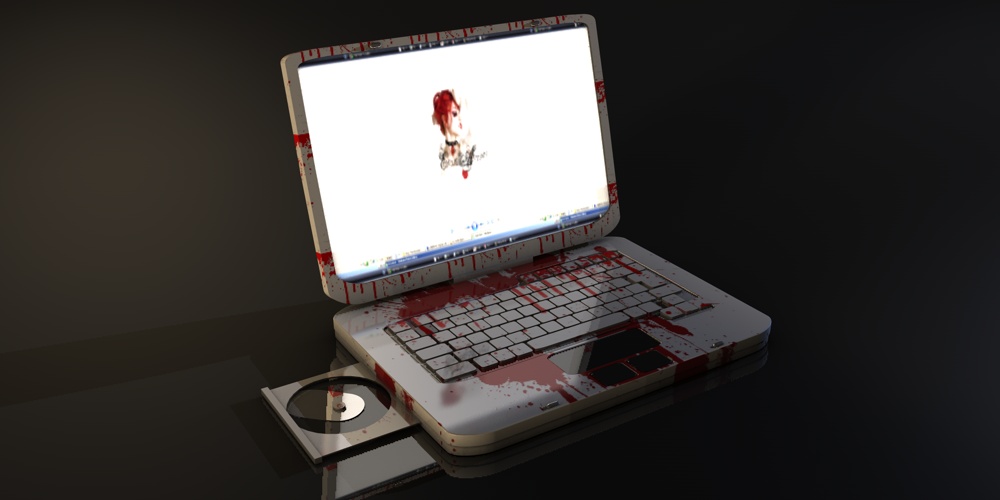 It's Friday. The monsoons don't start for another month and a half and my eyes and nose are so dry it feels like I'm going to have a bloody nose any minute. Staring at this computer screen isn't helping any either. Eyes feel like they're rolling in a sandbox.
My boss, Cassandra, sticks her head around the door. "My office. Now."
Oh joy. I glance at the clock. Really, two thirty on a Friday afternoon? "Sure." I sigh. If I was in trouble about something, she would have let me have it right there. No, I think as I push away from my desk. It's something else. Some news she can't wait to ruin my weekend with. I grab my notebook and wander down the hall.
As I get there, I see the other four department managers arriving. I nod to my friend, Callie, head of database design. Her eyebrow goes up a fraction of an inch. We both grin. It's definitely going to be a weekend ruiner.
We huddle in her office around a small conference table. I open my spiral notebook to a clean page, noting date, time, and people in the room. These little notes have saved my bacon in the past. Cassandra starts.
"I was glad to see everyone still here. This is news that can't wait." She looks at each of us, then nods. "Management has decided that there will be no pay raises this year."
That wakes up Seth. He's always bragging about how he gets the biggest raise every year. That's despite the rule about not talking about salary. I think he's lying. I've been doing half of his work for the last three years. And, the company only gives pay raises to a small percentage. I expect Callie is the one getting the money. I know I get some. What Ellie and Bob get is a mystery.
Cassandra let the murmuring subside. "Budgets have been cut. People are going to be laid off. Least productive departments first. Some of you will be affected. Some of your department's work will be handled by other parts of the company, either here in the U.S. or overseas. Some work the company is just dropping. They're not going to brand on that any longer. The uproar in the room grew louder as she walked around her desk and sat in her chair.
I had all I could do not to yawn. I could see this was coming. I'd told Callie so a year ago. Anyone who could read the business journals and had an eye on the company's investments and closings would have known. I'd already begun sending out resumes and refining my own branding. I did feel bad for Callie, though. She worked hard and had two kids in high school. She'd been hoping to hold on until they were out of college.
Cassandra rapped on her desk. "Let's keep calm, people." She turned a sheet of paper over, typed side up. "This is the initial break out."
She read down the list. I had to cover my grin with my hand as she announced Seth's department's work was going to be picked up by the Minneapolis office. "What am I supposed to do," as an afterthought, "and my team?"
"Offers will be made to allow you to move," the boss said.
I knew that wasn't going to happen with Seth. He had a big family here. His wife was executive VP across town at the biggest bank in the area.
Then both Ellie and Bob were told their department's work was going overseas. Ellie began to cry. Bob went pale.
Cassandra turned to me. The announcements were getting worse and worse. I braced to hear that the company was dropping the work my department did altogether.
"Your department," I could hear everyone stop breathing, "is going to be expanded. Project management is the coming thing and the company is jumping on that bandwagon."
The others stared. Cassandra carried on. "You're being promoted to Division Manager and you'll be organizing the growth and hiring of additional staff. Congratulations."
I have to admit, it took me a second to wrap my head around that. Everyone else was essentially getting the axe and I was getting a promotion. Wow! "Um, Thank you, Cassandra. I'm so sorry, everyone else. So sorry."
"We'll be making announcements over the intercom at three-thirty. Please keep this news to yourselves until then." Cassandra turned that paper over again and turned to her computer. A sign we were done. Everyone stood. In the hall I gave Callie a hug. "Your department wasn't touched."
She shrugged. "Not yet anyway. I should have believed you last year."
"Well, you're good for now. It's not too late."
She nodded and wandered away. Cassandra called to me from inside her office.
"Yes, Cassandra."
"I've been told we're going to build up a real presence here in Phoenix. Lots of big companies moving into the state. The whole southwest, really. You up to the task?"
"Absolutely." I grinned. "I assume my department doesn't do the sales. Just the project management work?"
She nodded. "I take over the Sales. VP." She looked smug. I'd heard that she and the operations manager were close. Maybe that paid off. I don't know. "Congratulations. We'll still be working together." With that she made a quick, little face that let me know she hadn't thought about that, but she pulled it together quickly. "Yes. Of course." She turned back to her computer. "The president will see you at 10 on Monday. He wants to talk plans with you."
"I'll make a note." I left the office and went back to my desk. In half an hour, my team was going to be hitting my office door. I poured more chocolates into the bowl on my conference table and got on my computer. Time to pull up notes on how to run a bigger department.