Newest News:
The 11th of January already. We're in full winter here. It freezes overnight and we need to take in the hummingbird feeder to keep it liquid for the couple of little guys who are over-wintering. The birdbath also must be cleared of ice in the morning for the flocks of birds who come for water. It hasn't really rained here for months and this part of Arizona is in a severe drought. The water we provide is a life saver for the birds and chipmunks who frequent it. This week my husband captured a pic of western bluebirds at the bath. This hasn't happened very often before. Another signal, I think, of the drought. I hope your winter is going well and everyone is staying safe from the pandemic and warm and cozy inside.
What have I accomplished, writing wise, this last week? I applied for an interview on TheAuthorShow.com. It's something I've been meaning to do for years now and just never made time to do it. Now I have. I'm waiting for word on whether I'm approved as a subject and if so, when I am scheduled to record the interview, and then show it. I have received word from another author and artist, Laurie Fagen, of AZ Creates, a podcast, that I've been accepted for an interview on her show. That will be in May and I'll get the date and time up on my website soon. Another author, Brenda Whiteside, (a mystery author!), has set up a blog interview on her page for March. That will be March 3rd, and more info will be coming out on that soon. Both Laurie and Brenda's interviews were requested in December. But fun for me, scheduled for this year. I'm excited about them all.
As I mentioned last week, I was going to be updating any front and back matter in my Gulliver Station series this month. Well, I did. But by the time I got through all three versions(paper, Amazon, Smashwords) of all four books, I was a bit fuzzy headed. I now need to go back and and make sure I have all the correct links in all of the right books. Then on to the next step, load the new versions up on Amazon and Smashwords. These will not be new editions, as I haven't changed the interior stories in any significant way. They just now link one book to the next and at the last book, to my Brown Rain series. I suppose I should update those next. Sigh. Work is never done.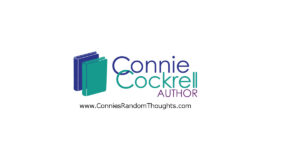 I also, last week, updated my Pinterest page to a business page. You can find it at https://www.pinterest.com/conniecockrell/. Stop in and take a look around. Fun reading stuff can be found on my Pages & Ink board. Enjoy your new found reading!
Giveaways: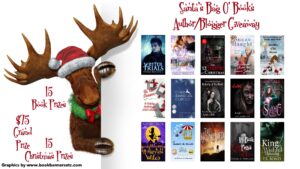 The Christmas giveaway is still live! There's a $75 Grand Prize of Paypal cash and 30 other prizes. Check out the link at https://conniesrandomthoughts.com/giveaways-and-prizes/ to enter.
Where will I Be?
Unfortunately, I'm self-isolating, so right now there are no scheduled in-person events for me for now. But as I mentioned above, I have my interview with Brenda Whiteside on Wednesday March 3rd on her blog, https://brendawhiteside.com/blog
On May 13th at 2pm Arizona time, I'll be on the podcast with Laurie Fagan on her show, AZ Creates. It's a lovely podcast and as soon as I have the link, for my interview, I'll put it up. In the meantime enjoy her show at https://www.youtube.com/watch?v=teajmtQ4-90&feature=youtu.be. Note, Karen Landau is a mystery author right here in my town! How great is that!
Newsletter Sign Up:
Click here to sign up for my newsletter. I've put sign-up gifts on the regular and the SciFi/Fantasy and the Cozy Mystery newsletter sign-ups. That's right. If you sign up for my newsletter you get a free story from me. Be prepared for fun and contests! Click on the video link for a short video from me. Hear what I'm working on. Join my "A" Team to be the first to read my books and hear what new books are coming. Don't forget to follow my blog, too. Different material goes in the blog as in the newsletter. You can share both, so spread the word!
Newest Releases:
Creature in the Night, a short Halloween, Winter Solstice, Christmas, Fantasy story has been published. It is up on Amazon, in Kindle Unlimited or for purchase at $.99. You can also see all my books on https://conniesrandomthoughts.com/my-books-and-other-published-work/. If you've read any of my books, please drop a short, honest, review on the site where you bought it or on Goodreads or BookBub. Your review is critical to help me promote the books to other readers. Thanks in advance.
Thank you for reading my blog. Like all of the other work I do as an author, it takes time and money. If you enjoy this Monday blog and the Friday free story and the recipe, I put up on the 25th of every month, consider donating to https://www.paypal.me/ConniesRandomThought. I appreciate any donation to help support this blog.