Newest News: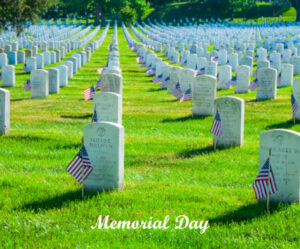 I wish all of you celebrating the Memorial Day weekend fun and good weather. Please take a moment to remember the soldiers, sailors, airmen, and marines, including our Coast Guard, who died to protect our freedoms.
So I hang around several author Facebook pages and a day or two ago an author, George Lunsford, put up a post that he'd like to be interviewed about his newest release. I haven't done an author interview in a long time, so I told him I'd be happy to do that for him. So stay tuned while we work out the details. His book is on Legends, Myths, and Monsters. Sounds like fun!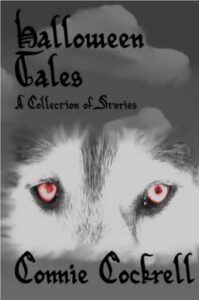 I have been working on the first, content edits for my horror short story. I'm feeling good about this story. I've sent these corrections back to the editor and tomorrow or so, I'll get the final edits back for spelling, punctuation, and so on. After those are corrected, it's time to send the story to the contest. As a note, and if you're interested, I do have a short collection of horror stories out that I published years ago. You can find the book at https://www.amazon.com/gp/product/B00FCNW4E0.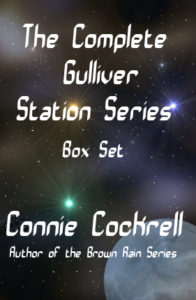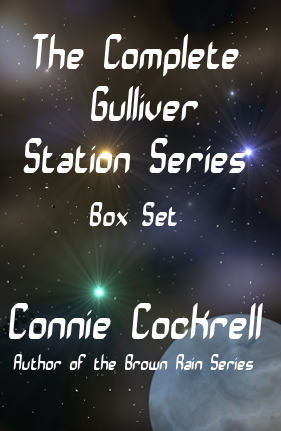 This is the last week of the sale going on over on the Smashwords site. Go to https://www.smashwords.com/profile/view/conniecockrell This is my author page and as you scroll down, you'll see all of my books. Since I make my books as inexpensive as possible right from the start, I don't usually do sales but because of the lockdown, I did put some on sale for 60% off. You'll see the sale prices listed on the ones on sale. Prices will return to normal June 1st so don't delay.
Stay safe. Stay well.
Giveaways:
The spring giveaway, Spring Flings and Book Things, is now open. You can get to it here, on my Giveaways page.
Where will I Be?

CokoCon 2020, September 4 – 7th, DoubleTree by Hilton Hotel Phoenix Tempe, 2100 S Tempe, AZ. This event hasn't been cancelled yet. I'll keep you posted.
Phoenix Fan Fusion, September 25th – 27th. This event has been postponed until the end of September. Note that the event is a day shorter, starting on Friday rather than Thursday. For people who have special Thursday passes and other special tickets, check out the Fan Fusion website for details on how those will be handled.
Pine Library, 6124 W. Randall Place, Pine AZ, Friends of the Library meeting, has been officially rescheduled. The new date for my appearance is October 26th, still at 1pm. So if you happen to be in Pine, AZ on that date, come on mby. I'll have some books available for purchase and signing.
Newsletter Sign Up:
Click here to sign up for my newsletter. I've put sign-up gifts on the regular and the SciFi/Fantasy and the Cozy Mystery newsletter sign-ups. That's right. If you sign up for my newsletter you get a free story from me. Be prepared for fun and contests! Click on the video link for a short video from me. Hear what I'm working on. Join my "A" Team to be the first to read my books and hear what new books are coming.
Don't forget to follow my blog, too. Different material goes in the blog as in the newsletter. You can share both, so spread the word!
Newest Releases: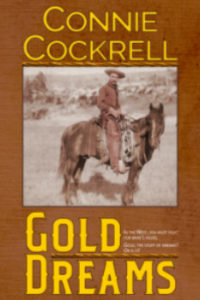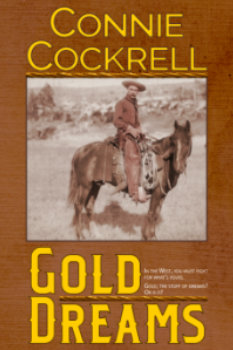 Gold Dreams released May 13th, 2019. It is up on Amazon, Apple, Barnes and Noble, Kobo, (Direct link doesn't work, copy the URL and paste it into your browser, or go directly to Kobo.com and search for Gold Dreams, Connie Cockrell), and Smashwords. The print version is available on Amazon. You can also see all my books on https://conniesrandomthoughts.com/my-books-and-other-published-work/. If you've read any of my books, please drop a short, honest, review on the site where you bought it or on Goodreads or BookBub. Your review is critical to help me promote the books to other readers. Thanks in advance.
Thank you for reading my blog. Like all of the other work I do as an author, it takes time and money. If you enjoy this Monday blog and the Friday free story and the recipe I put up on the 25th of every month, consider donating to https://www.paypal.me/ConniesRandomThought. I appreciate any donation to help support this blog.