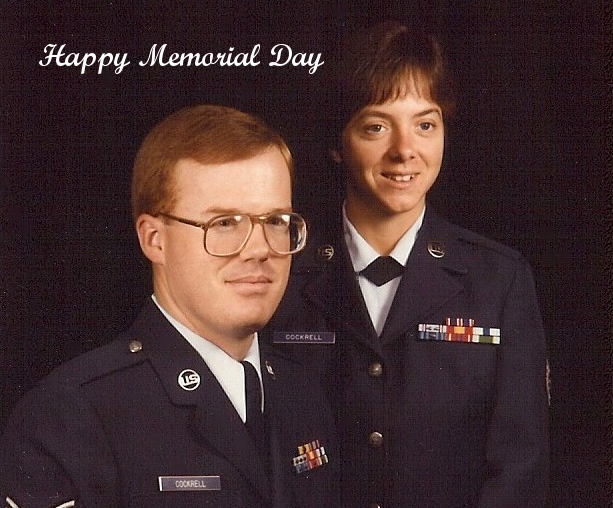 Newest News:
It's Memorial Day. It's a cold, overcast, blowy day here, and if it's going to rain, I wish it would just get on with it. A quiet day for me as I came home from the Phoenix Fan Fusion adventure last night. I'm still tired today and with the weather, decided to just stay home. A nap may be in my future.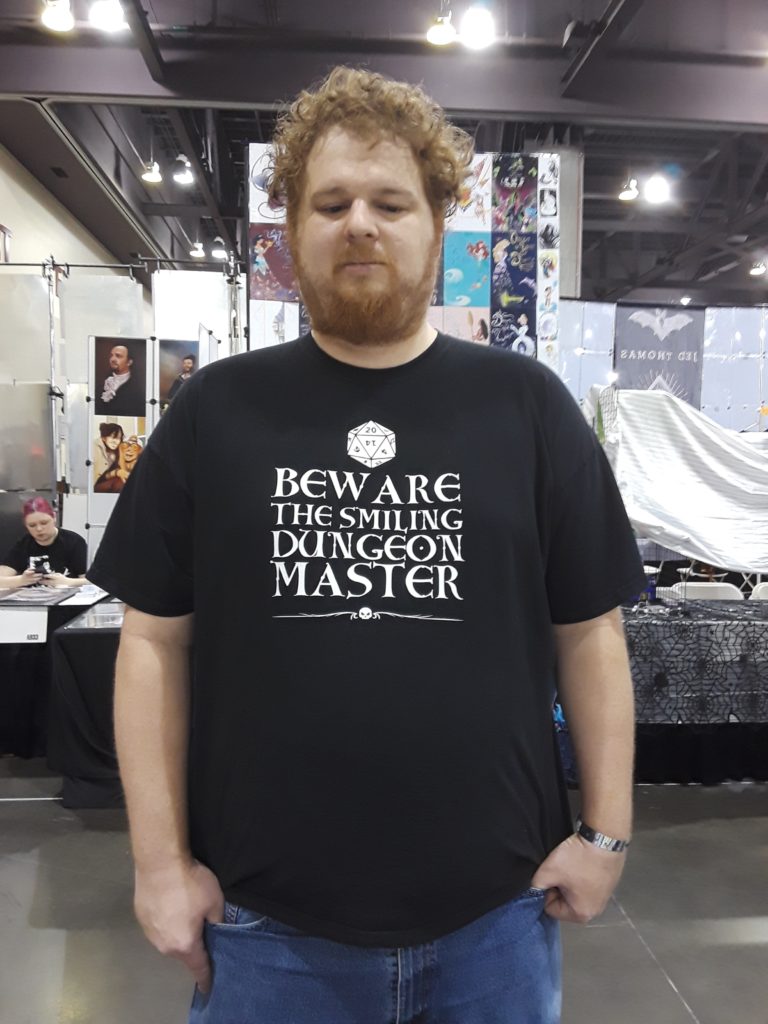 Phoenix Fan Fusion was an adventure, no doubt.
Since last Thursday I've been at the gigantic Phoenix Fan Fusion. As with other years, it was a wild collection of costumes plain and simple, and costumes complex to the nth degree. I was in my booth watching the parade go by for the entire weekend and it was something to see. So. Many. People! So many costumes. But not everyone was in a costume. Many people just had SciFi or Fantasy or just plain funny t-shirts on. By Saturday, I'd decided to get some pictures of those t-shirts. It was hard to do. There were so many people, many were out of range before I noticed their shirt, or they were way over on the other side of the aisle. Whatever. I did get some and I'll present them one at a time for the next few weeks. Just because they're fun. Above is one for today. And many thanks to all of the people who agreed to have their picture taken. I appreciate it.
Brown Rain series cover updates. The Brown Rain covers and interiors finally cleared and I received copies just in time for Fan Fusion. The Gold Dreams cover and interior finally cleared also. Those I was not able to get in time, but I will have them for the KJZZ event.
I'll be at the KJZZ Arizona Story Fest and Authors Showcase on June 1st, which is absolutely free to attend! Here's the scoop.
Mesa Convention Center – Building C
June 1, 2019
10:00 a.m. – 4:00 p.m.
Activities at the KJZZ Arizona Storyfest include: Storytellers Main Stage, Authors Showcase & Reading Stage, Children's Storyteller Stage & Craft Area, Arizona Expo.
Fun for everyone.
Giveaways:
No giveaways right now.
Where will I Be?:
KJZZ event I just mentioned.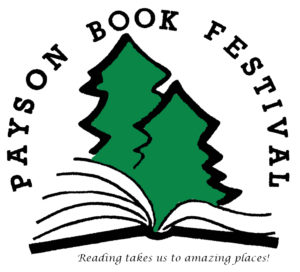 The Payson Book Festival 2019. Mark your calendars for July 20th. Be in Payson for the book festival. Go to www.paysonbookfestival.org for all of the details! I just saw the book that we've been doing with the Payson Community Kids. What a darling project for our little authors and artists. We're having the book printed and available for sale at the festival. Also, I participated in another workshop with the Payson Middle School, 6th graders to make a microzine. We worked with Rosemary Dumbrowski of ASU and Sophia McGovern to make them and the kids were amazing. Many of those microzines will be on display at the festival.
Newsletter Sign Up:
Click here to sign up for my newsletter. I've put sign-up gifts on the regular and the SciFi/Fantasy and the Cozy Mystery newsletter sign-ups. That's right. If you sign up for my newsletter you get a free story from me. Be prepared for fun and contests! Click on the video link for a short video from me. Hear what I'm working on. Join my "A" Team to be the first to read my books and hear what new books are coming.
Don't forget to follow my blog, too. Different material goes in the blog as in the newsletter. You can share both, so spread the word!
Newest Book Release:
Gold Dreams released May 13th, 2019. It is only up on Amazon, at the moment. I'll let everyone know when the print version is up and is up on the other platforms. You can also see all my books on https://conniesrandomthoughts.com/my-books-and-other-published-work/. If you've read any of my books, please drop a short, honest, review on the site where you bought it or on Goodreads or BookBub. It's critical to help me promote the books to other readers. Thanks in advance.
Thank you for reading my blog. Like all of the other work I do as an author, it takes time and money. If you enjoy this Monday blog and the Friday free story and the recipe I put up on the 25th of every month, consider donating to https://www.paypal.me/ConniesRandomThought. I appreciate any donation to help support this blog.