Newest News:
A women's group I belong to had an unexpected shock last Sunday. A member of our group died unexpectedly, and she was only found as her family called the police to do a welfare check, as no one could reach her. She was found, deceased, in her home. The majority of the women in that group are over 60, a couple are over 80. The friend's death has hit us all pretty hard. First of all the member who passed was a bundle of energy, joy, and willing to share everything she had with others. Hers is a great loss to not only our group but to the community as a whole as she was a very active volunteer. On the other side of that has been a hard look at our own mortality. While most of us have husbands and partners, a few of our group live alone. What to do if something happens? We're mulling that over. Perhaps a quick check in spot to let everyone know we're still up and moving. We don't know and the shock of our friend's passing makes it difficult to think about our own "what if" scenario. I ask you to look at your lifestyle. Are you proudly independent? Good. But what will happen if you fall in the shower, or, like another friend of mine, trip over your dog going down the stairs? Will someone come calling or looking for you that day? The next? Have a plan. "Help. I've fallen and I can't get up," isn't funny any longer. It could and has happened in my own social circle more than once. Like a good scout or 4H'er, Be Prepared!
My story and my poetry suffered last week. I did nothing. Ambition had fled. However, I'm more encouraged for this week to come. Several thousand words on my story, and catching up on my poems a day are on my list of things to accomplish.
Thursday the husband and I will travel to the Petrified Forest, here in Arizona. We're caravanning with other local hikers. I've been to the forest a few times now, but several in the group have never been. It will be our first trip away from home since March 2020. I'm looking forward to it. Do you have travel plans for the summer? Let us know in the comments.
Please be careful out there. Weather can turn nasty, accidents can happen, illness can overtake us. Till we can meet in person, stay at home when you can and wear a mask when you go out.
Giveaways:
The St. Patrick's Day giveaway over. As soon as the administrator pulls the winners, I'll let you know who won.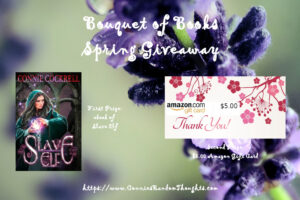 Our Spring giveaway is now live. New with this giveaway is a video graphic to show the books and prizes. How cool is this! Big thanks to Lynn Lamb, one of our administrators, for this lovely graphic. Check out the link at https://conniesrandomthoughts.com/giveaways-and-prizes/ to enter.
Where will I Be?

On May 13th at 2pm Arizona time, I'll be on the podcast with Laurie Fagan on her show, AZ Creates. It's a lovely podcast and as soon as I have the link for my interview, I'll put it up. In the meantime, enjoy her show at https://www.youtube.com/watch?v=teajmtQ4-90&feature=youtu.be. Note, Karen Landau is a mystery author right here in my town! How great is that!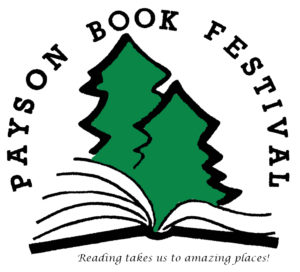 On July 17th, I'll be at the Payson Book Festival! Yes!! That's correct! The Payson Book Festival is now a GO! Details are being resolved, but you'll be able to visit us, in person, meet authors, and have some fun picking out your next books to read. See more at http://www.PaysonBookFestival.org.
Newsletter Sign Up:
Click here to sign up for my newsletter. I've put sign-up gifts on the regular and the SciFi/Fantasy and the Cozy Mystery newsletter sign-ups. That's right. If you sign up for my newsletter you get a free story from me. Be prepared for fun and contests! Click on the video link for a short video from me. Hear what I'm working on. Join my "A" Team to be the first to read my books and hear what new books are coming. Don't forget to follow my blog, too. Different material goes in the blog as in the newsletter. You can share both, so spread the word!
Newest Releases: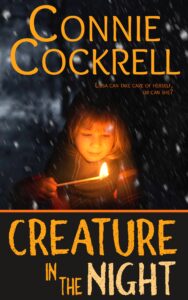 Creature in the Night, a short Halloween, Winter Solstice, Christmas, Fantasy story has been published. It is up on Amazon, in Kindle Unlimited or for purchase at $.99. You can also see all my books on https://conniesrandomthoughts.com/my-books-and-other-published-work/. If you've read any of my books, please drop a short, honest, review on the site where you bought it or on Goodreads or BookBub. Your review is critical to help me promote the books to other readers. Thanks in advance.
Thank you for reading my blog. Like all of the other work I do as an author, it takes time and money. If you enjoy this Monday blog and the Friday free story and the recipe, I put up on the 25th of every month, consider donating to https://www.paypal.me/ConniesRandomThought. I appreciate any donation to help support this blog.